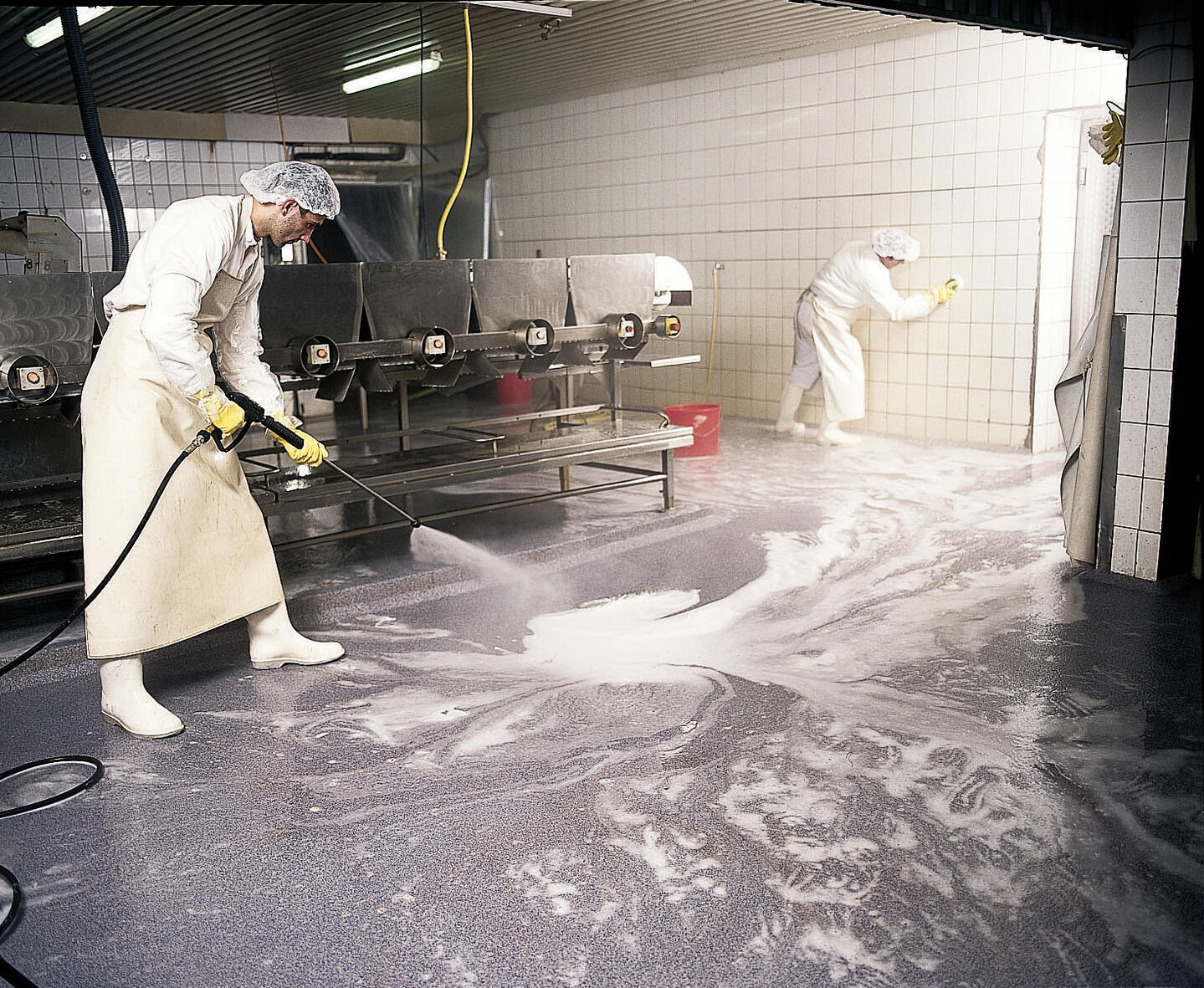 No matter what kind of cleaning you're doing MG is your one-stop source for all the tools, supplies, and equipment you need. MG understands that chemistry alone is not enough to get the job done. You also need the right tools to apply it with, whether that's color-coded brushes and squeegees, or foamers and dispensers.Click the options below to explore the tools and supplies we have available based on your application.
Color Coded Tools
Color-coded tools can represent one part of a comprehensive HACCP Program. Cross-contamination from tools can occur when tools are used for multiple tasks in incompatible areas; for example when a tool is used in areas handling raw and cooked foods. MG has sourced tools in five colors allowing you to design a color-coding system that fits your unique needs. Tools available include:
| | |
| --- | --- |
| 48'' and 60'' fiberglass handles | Monoblade squeegees |
| Foam squeegees | Tank and Kettle Brushes |
| Drain Brushes | Counter/bench brushes |
| Utility & Scrub brushes | Angled brooms |
| Trash cans | and more... |
Portable Foaming Units
Foaming even the most difficult to reach areas of your operation has
never been easier. This lightweight portable foaming unit dispenses
pre-mixed solution without the need for a dedicated water connection.
Durable stainless steel spray wand is capable of spraying 15-20 ft at
15-30 gal/min of foam.
| Item number | Product |
| --- | --- |
| B-FI-FI10N | 10 gallon foam unit |
| B-FI-FI20N | 20 gallon foam unit |
| B-FI-FI30N | 30 gallon foam unit |
Personal Protective Equipment (PPE)
Safety is always a top concern at MG. We have sourced PPE for all types of industries and applications.
| | |
| --- | --- |
| Disposable and Reusable Gloves | Goggles and Eye Protection |
| Disposable and Reusable Aprons | Rubber, Poly, and PVC Boots |
| Bouffant Caps, Face masks, and Sleeves | And much more |
Dosing Equipment
One of the more critical aspects of any cleaning program is ensuring that your cleaning products are correctly diluted and dispensed when needed. MG has sourced a range of chemical dosing equipment designed for different applications. Whether you are diluting one product or four, we'll help you get the right equipment for the job.
1-4 Product dispensing systems available in stainless steel or plastic
Customizable color coding for ease of use
1 or 4 gallons per minute flow rates available
Air-gap technology prevents backflow
Paper Products
MG carries a variety of paper products from toilet tissue to paper products and everything in between.
| | |
| --- | --- |
| Center pull and Z-fold towels | Toilet tissues in standard roll and jumbo roll |
| Toilet seat covers | Replacement dispensers |